The Dao of Well-Being™ offers workshops, classes, retreats and tours to China and Tibet with a special focus on teaching Qigong, meditation, stress reduction, and Daoist philosophy.

We are dedicated to teaching both ancient and modern ways to create peace, balance and happiness and retain good health, vitality and well-being at any age.



Dao
"the path, the way"

Dao...understanding and following this basic, eternal principle of the universe; the source of all being, non-being, and change is to welcome peace, balance, harmony and well-being into all areas of one's life.
__________________________________________________________________________________________________________
Dao of Well Being Tours
China Dream Trip
Journey to Shangri-La
Beyond the Ordinary Tours ~ Spiritual Journeys
to the most spectacular and sacred sites in Asia.
A Few Highlights of the Journey to Shangri-La
● Experience the wonder of Shangri-La: Shangri-La is a secret kingdom, an earthly paradise, isolated from the outside world where people find peace and vibrant health. Some say Shangri-La is located near the Himalayas some say it is really a state of mind...finding peace within and cultivating vital good health at any age. You may find both on our journey to Shangri-La.

● Learn about the daily life of Tibetan people as we visit traditional old style villages and are welcomed as guests of a Tibetan family in their home.

● Enjoy the picturesque old town of Lijiang with its cobble stone streets, stone bridges gracefully arching over canals fed by glacial streams overlooked by Jade Dragon Snow Mountain. Visit Black Dragon Pool, Dongba Museum, Baisha Village. Enjoy delectable food unique to Yunnan and Naxi Traditional Orchestra. Lijiang is one of the most charming spots in the world.

● Matriarchal Cultures Learn about the traditional life style followed by Naxi, Mosu, Pumi and other matriarchal (led by women) cultures, from the strong and amazing women whose ancestors have followed a matriarchal lifestyle for over 3,000 years. A "heart centered" way of life with indescribably, essential and true lessons for our modern world!

● Visit Chengdu, in SW China, where we will tour the Giant Panda Research Center and bamboo park, learn about Giant Pandas, Red Pandas and how we can support the survival of these endangered species and even have an opportunity to hold and photograph adorable baby Pandas. (with donation to Panda research) Enjoy the Sichuan Opera with Mask Changing Shows and Hot Pot Dinner and other world famous Sichuan Cuisine.

● Benefit from (optional) daily Tai Chi and Qigong sessions including: Qigong Healing Techniques Mark used to recover from his airplane crash a few years ago. Eight Extra Meridian Qigong, Qigong for Staying Young - Longevity Techniques of the Centenarians, Qigong to Reduce Stress - Have More Energy, Five Element Theory, Daoist Inner Alchemy, Medical Qigong, Qigong Healing for yourself and others, Acupressure, Meditation and more...

click here for more info on China & Tibet Tours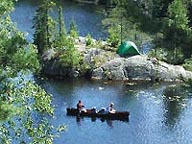 Experience Rest, Relaxation and Renewal of Your Mind, Body and Spirit.
Practice and play with techniques to reduce stress,
increase energy, promote vital aging, health and healing which have been handed down from Wisdom Traditions, thousands of years old.
_____________________________